Welcome to Safe Kids Cobb County
The Problem: Accidental childhood injury
Accidental injury is the number one cause of death among children ages 14 and under in the United States. Also, each year one out of every four children needs medical attention for an accidental injury.
The Solution: Safe Kids
Safe Kids Cobb County is one of more than 300 grassroots coalitions in all 50 states, the District of Columbia and Puerto Rico that bring together health and safety experts, educators, corporations, foundations, governments and volunteers to educate and protect families. Safe Kids Cobb County is a member of Safe Kids Worldwide, a global network of organizations dedicated to preventing accidental injury. We know our efforts are needed because as many as 90 percent of accidental injuries can be prevented.
About Us

Safe Kids Cobb County was created in 1991 by its lead agencies—WellStar Health System and Cobb & Douglas Public Health. - more

Programs

Safe Kids Cobb County works with local schools, community groups, and businesses to implement child injury prevention programs. - more

Safety Information

Review our Safety Information page for important information on Georgia Child Safety Laws, recalls, fact sheets, and tips
- more

Resources

Check out the resources page for links to additional information - more

---


Contact Information

Safe Kids Cobb County

Lisa Grisham
WellStar Health System
114 Cherry Street Suite G
Marietta, GA 30060
(770) 793-7185
lisa.grisham@wellstar.org

Viva Price

Cobb & Douglas Public Health

1220 Al Bishop Dr.

Marietta, GA 30008

770-852-3285
viprice@dhr.state.ga.us


Proudly led by:
Online booking for car seat installations and inspections. Click here to read more.
Check out the Consumer Products Safety Commission's latest children's recalls here.
Events
Child Safety Seat Inspection Stations - more.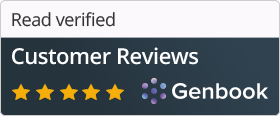 News
---

We are preparing for the 2015 Cobb Public Safety Golf Classic to benefit Safe Kids Cobb County on Monday, October 12, 2015! Thank you for your past support, and we need our community's involvement to again make this vital fundraising event successful. Click here for an event sponsorship brochure and here for event information and individual registration, or to bid electronically for silent auction items!
---
IKEA urges anchoring its dressers and drawers to the wall to protect children. Click here for more information.
---
Click here for Information about the recently passed fireworks law in Georgia.
Fourth of July Safety Checklist
---
Heat Stroke Video - Never Leave Your Child Alone in a Vehicle. The Heatstroke fatality tally for 2015 is currently 23. Please take action and reach out to your friends, family and neighbors that you can never leave a child alone in a car, not even for a minute. For more information, click here. Additional resources:
Heatstroke Talking Points
Heatstroke FAQ
---